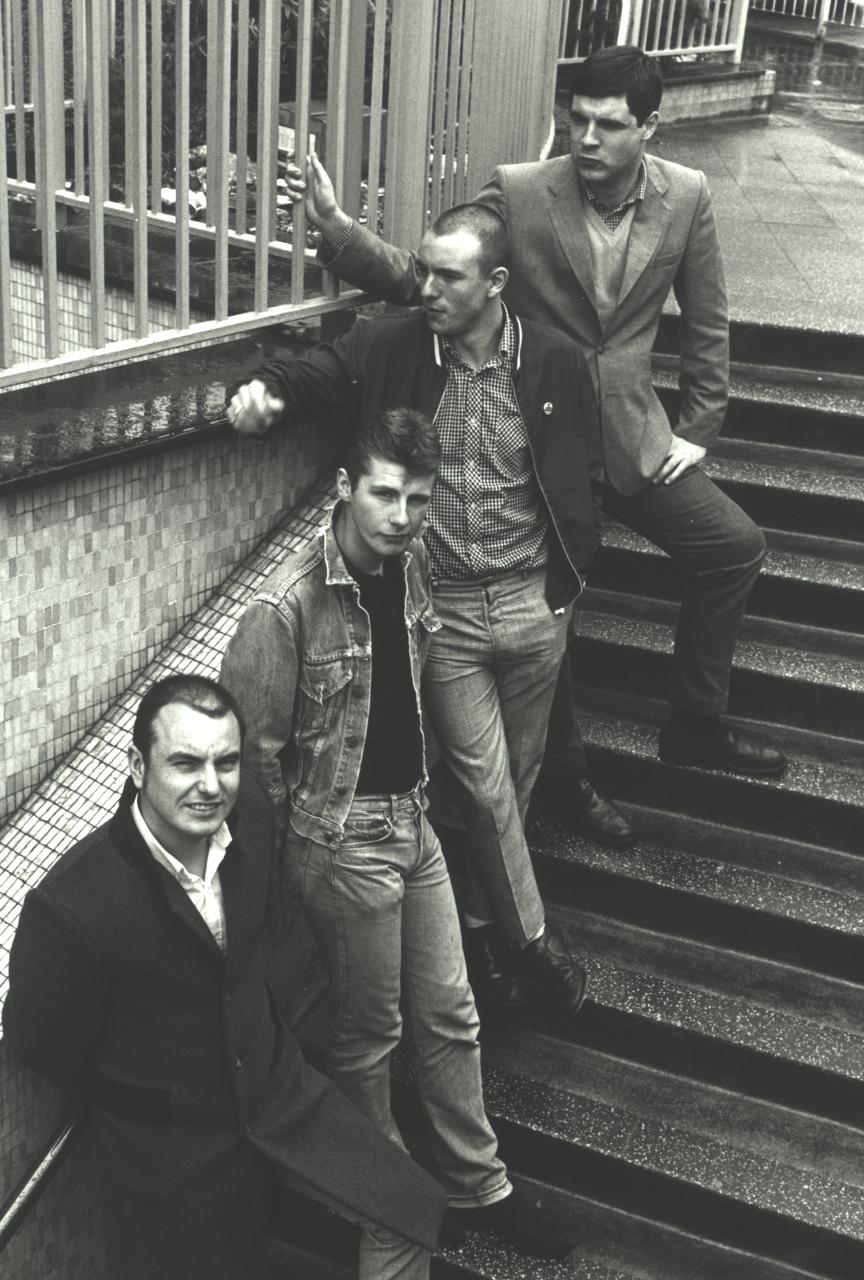 The Classic 4Skins line-up: Gary Hodges, Steve 'Rockabilly' Pear, John Jacobs and Hoxton Tom McCourt - Aldgate 1980





This site is, like the life of the band itself, going to be short and sweet.... the basic story of the 4Skins.
The 4Skins were a band you either loved or hated, and they didnt compromise

Have a look around and give me any comments you have.....any stories about the 4Skins as a band, gigs, or the band members....
Cheers









Copyright Note: All photographs on this web-site are owned by Tom McCourt and he has given his permission for their use on this site and that they may be freely copied to other web-sites
Copyright (c) 2004 Tommy Cassidy.
Permission is granted to copy, distribute and/or modify this document
under the terms of the GNU Free Documentation License, Version 1.2
or any later version published by the Free Software Foundation;
with no Invariant Sections, no Front-Cover Texts, and no Back-Cover Texts.
A copy of the license is included in the section entitled "GNU
Free Documentation License".